LAGUNA LUX ACCOMMODATION
An ideal place to stay in Nis, Serbia
In order to provide your stay in our hotel as pleasant and relaxed, we created a little oasis for you.
Hydromassage bath
Hydro, aero and chromo therapy are the best cures for stress and tension. They stimulate circulation and metabolism, have a beneficial effects on the cardio vascular system and releives headache and muscles pain.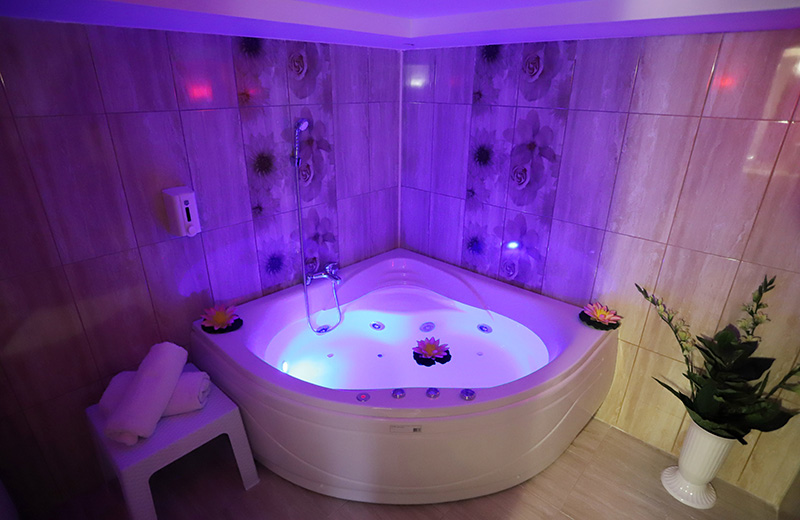 Infrared sauna
Infrared rays penetrate about 1 cm deep into the skin and subcutaneous tissue, and then through the bloodstream warmth is spread throughout the body. The operating temperature is between 50 and 70 degrees and much more effective than the Finnish saunas. It is beneficial for detoxification of the organism, the increasing of immunity, against allergies, skin changes and reume. The recommendation is once or twice per week for 20-30 minutes. After the sauna therapy, we recomend a shower and a light drink.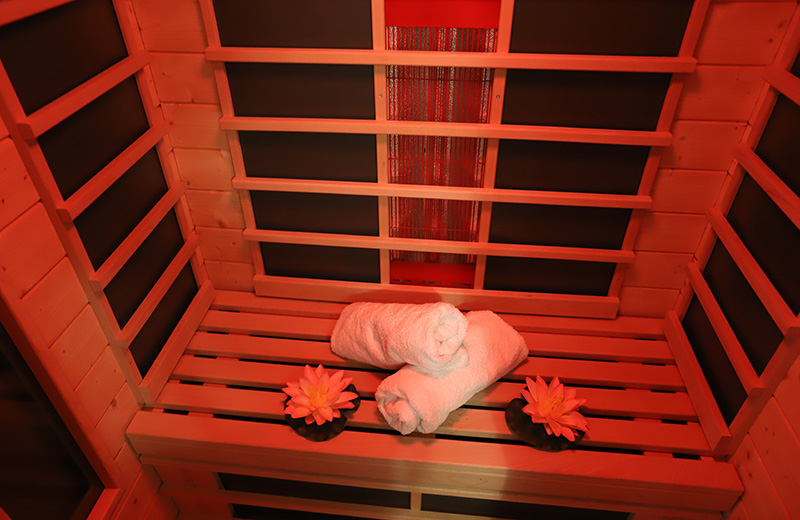 Salt room
Staying in a salt coated room is based on the inhalation of microparticles of natural stone salt and aerosol, which that through halogenerator a sprayed the room. It's a halotherapy. It is beneficial against asthma, bronchitis, sinus and ear infections, restoring mucous membranes of the respiratory organs, as well as skin changes, allergies and exhaustion. The recommended treatment time for adults is 40 minutes, and for children 20 minutes daily, in a series of 10-15 treatments.
Hand massage
Massage is a natural method of relaxing the whole organism with relaxation of muscles and acceleration of circulation. Beneficial to both the whole body and the better mental state.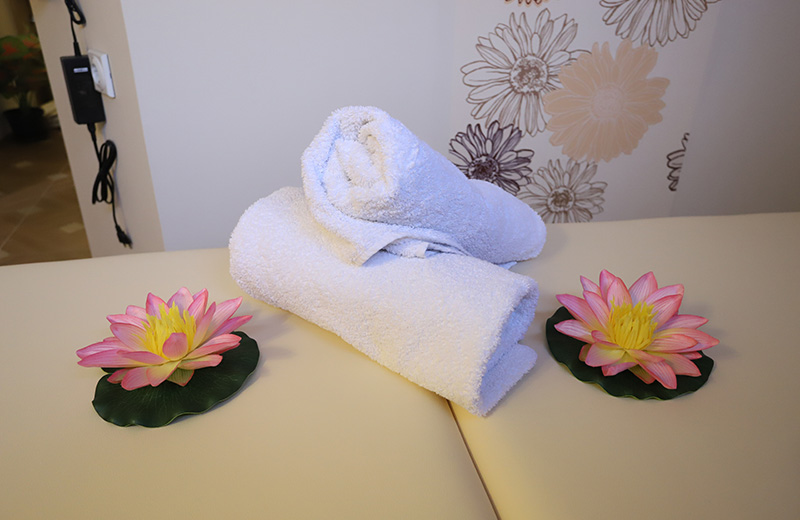 Opening hours are from 13-21h. You need to make an appointment.
Spa & Wellness Center price list:
| | |
| --- | --- |
| PACKAGE: Hydromassage bath, salt room and sauna (for one person) | 2000 RSD |
| PACKAGE: Hydromassage bath,salt room and sauna (for two persons) | 3000 RSD |
| Each service in particular (for one person) | 1000 RSD |
| Each service in particular (for two persons) | 1500 RSD |
| Manual body massage (60 minutes) | 3000 RSD |
| Manual massage - partial (30 minutes) | 1900 RSD |